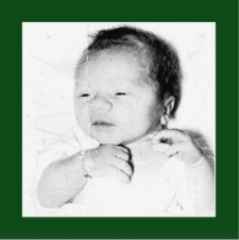 This picture was taken the night Jeff was born. In those days they took the picture within the hour. I still thought he was the most beautiful baby I ever saw.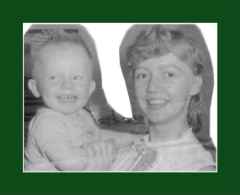 Jeff was having a great time with his Tante Annie, his Godmother. I would say he never lacked any attention.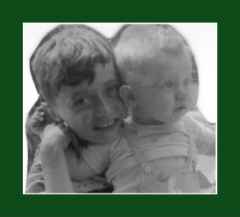 Being Uncle Bob wasn't that much older than Jeff they had lots of fun together.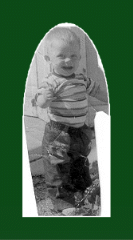 Jeff was taking his first steps here at 10 months old.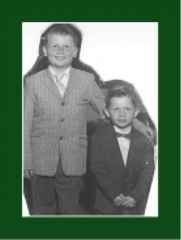 Here is Jeff with his Uncle Harold who was just 5 years older than him. All dressed up for Uncle Freddy and Tante Annie's wedding.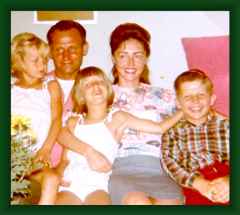 April 1967 in Fort Lauderdale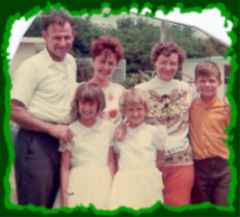 It was Mother's Day in May 1969, the same day Jeff's sisters made their First Holy Communion. Left to right (top row) Bill (Jeff's Dad), Martha (Jeff's Mom), his Grandmother (Nana), Jeff. Linda and Wendy in their Communion dresses.

This is probably my favorite picture of Jeff as a young boy. Just look at those beautiful eyes.

Their Dad making a trip to the Humane Society with them to look for a pet.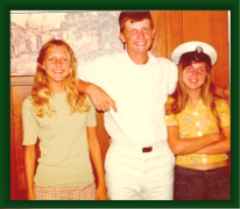 Jeff and the girls during the time we went to visit him on his graduation from Boot Camp.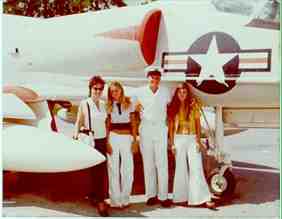 Here we are, all four of us, Mom, Wendy, Jeff and Linda. This was right after graduation from Boot Camp.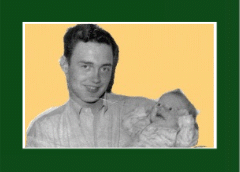 Uncle Artie just got out of the Navy shortly before Jeff was born. He was a very proud Uncle and happy to be his Godfather.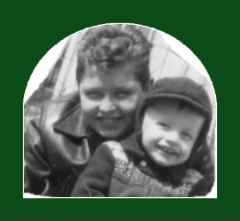 Uncle Charles could always make Jeff laugh. When Jeff grew up he always bonded with his uncle. Two peas out of the same pod.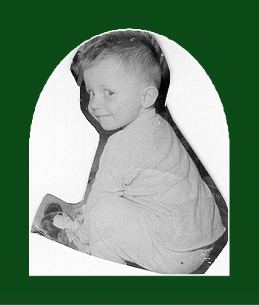 What are you doing Jeff? You look awfully guilty about something. Are you playing in the dog's dish?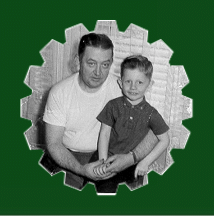 Jeff always loved spending time with his Grandpa.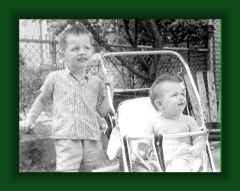 Jeff with his baby sister Linda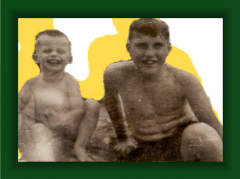 Jeff enjoying some beach time with his half brother, William Jeffrey, after meeting for the first time.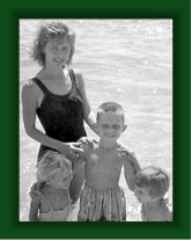 Lots of fun days on the beach as a family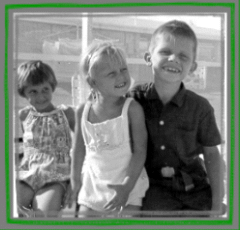 This picture was taken in Fort Lauderdale, Florida in 1964. Left to right, Linda, Wendy and Jeff.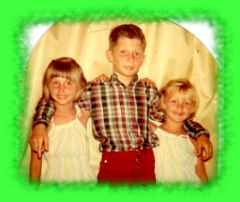 Jeff with his two sisters, Linda and Wendy in 1967.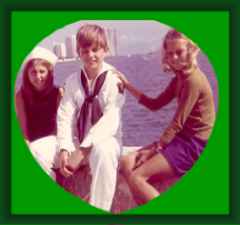 Jeff belonged to the Navy Sea Cadets at Port Everglades, Fort Lauderdale, Florida. Taken with his sisters, Linda and Wendy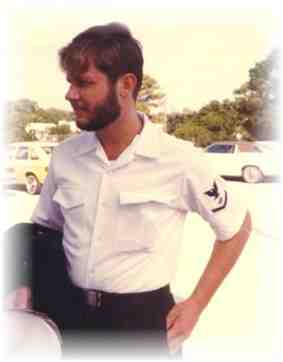 Jeff was on his way to Scotland at age 24. He stayed for 2 hitches in the Navy.